Your second-hand Power Plate
Guaranteed and serviced/payable in several instalments without charge
Power Plate has developed a range of appliances for home use
Second-hand Power Plate My3
It is a model fitted with the 35Hz frequency in High and Low Amplitude. It is fitted with a repeat button on the column to restart the exercises easily when you are in position for abdominals, push-ups etc.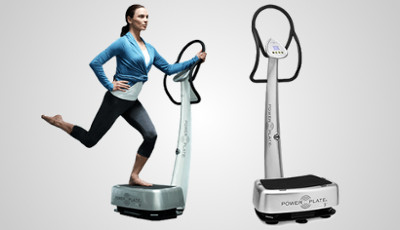 Second-hand My5 Power Plate
The My5 is a model complete with 4 pre-recorded programmes (STRETCHING, MUSCLE STRENGTHENING, MASSAGE and RELAXATION) and a frequency ranging from 30 to 40 Hz. It is equipped with a remote control and a large vibration plate.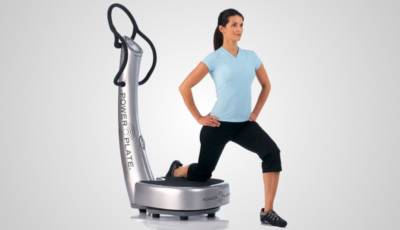 Second-hand My7 Power Plate
It's the Power Plate top model thanks to its large vibration plate, its virtual coach (1000 exercise videos in 250 theme programmes from 10 to 30 minutes (by theme and by level). Added to which, extensible cables are included for 3D movements.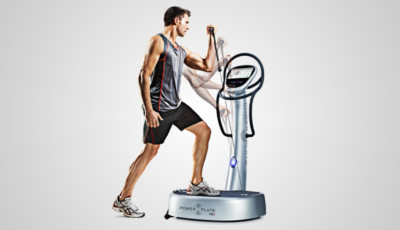 Second-hand Compact Power Plate
The smallest version, which has fast become a best-seller, does not have a column and can be stowed under the bed. It is delivered with a remote control and can be carried around (only 18 kilos) small enough to allow you to train on the deck.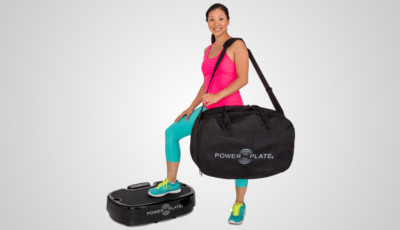 Second-hand Pro5 Power Plate
It's the model seen in professional premises. Its vibration plate is very large for maximum comfort, the frequency range is wide and its mechanical endurance is legendary.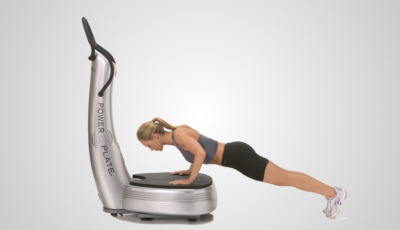 Go to second-hand Power Plate units available
Find the Power Plate which suits you!
A wide range
There are Power Plate models of different sizes fitted with either more or fewer functions.
There are models for every need, all types and all budgets, but always at the best price with the assurance of making the right choice because the machine is serviced, guaranteed, in working order and complete.
Payable in several instalments.
And we deliver & instal the machine at your home.
A Power Plate unit adapted to your needs
Also we guide you in order to make the best Power Plate choice according to your need, your budget and your personal objectives (weight loss, sport, fitness, well-being etc.)
Accessories
We deliver all instructions concerning the training exercises with your machine, thus you will know how to train effectively.
Your machine is also delivered with all the accessories (belts, machine mat, remote control according to the model, exercise poster, training book.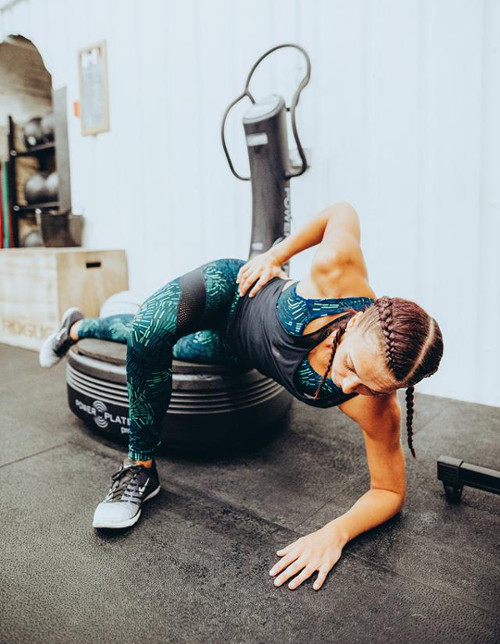 In order to allow you to take advantage of the best price for your second-hand Power Plate:
Serviced and guaranteed
We propose second-hand Power Plate serviced and guaranteed
Payment facilities
We also propose a financial solution by several cheques without charge.
Delivery and Installation
We deliver and install your machine in your home.
Complete pack
Your machine is complete (accessories and instructions) and in working order (tested and serviced).
Guarantee extension
The guarantee can be extended if wished.
Second-hand My3 Power Plate
Guaranteed 6 months extendable to 24 months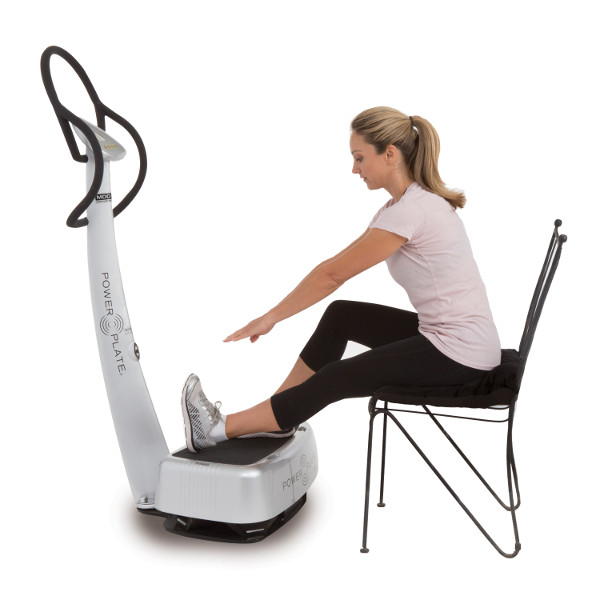 Second-hand My5 Power Plate
Guaranteed 6 months extendable to 24 months
Second-hand Compact Power Plate
Guaranteed 6 months extendable to 24 months
Second-hand Power Plate Pro7