The Power Plate principle
How does the vibrating Power Plate platform work?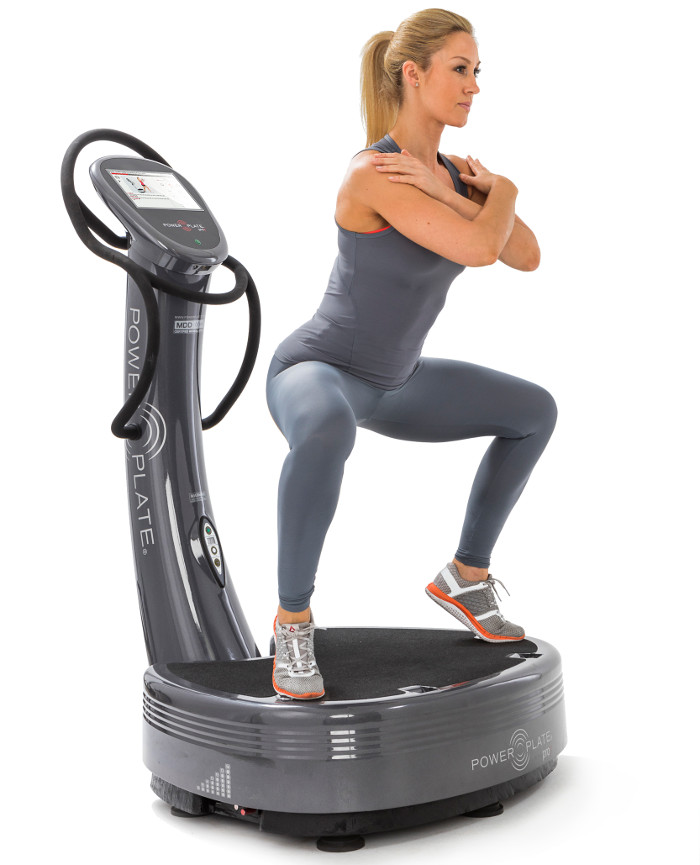 What is a Power Plate?
The Power Plate is a training platform where sports movements are reproduced (abdominal, push ups, muscle strengthening, squats, lunge…) but also stretching and massages.
Since these exercises are done on a machine which is vibrating, they are around three times more efficient than if the same exercises were done on the ground.
The Power Plate platform uses a 3-dimensional vibrating system which activates a reflexive muscular contraction 3 times more efficient than a contraction generated during a traditional exercise.
Let's talk about muscles and contractions!
Thus the muscle is recruited to 97% during training on Power Plate yet during a "classic" contraction it is only to 30 or 40% (according to type)
The exercises on Power Plate are thus much more efficient and take less time.
With the platform, you can train simply, fast and efficiently.
A full training programme can be completed in only 10 minutes.
For the training rhythm,
Either you train 2 to 3 times per week for 10 to 15 minutes (massage included)
Or you do a fast programme of a few minutes (3 to 5 minutes) every day.
At this rhythm you will gain a slim, toned silhouette in only a few weeks.
Guaranteed Second-hand units
Units affordable for all budgets!

Losing weight
Visceral fat and adipose tissue
Blood circulation
Increase blood circulation
Quality of life
Positive effect on general physical condition
The high points of the Power Plate
A fitness centre in your home!
The advantage of the well-known vibrating Power Plate is that it is a complete training machine which will take up only a square metre in your home, while offering you the possibility of working all the muscles of your body according to the posture taken. It's a whole fitness centre all in one machine.
Scientifically recognized unit
The efficiency of the Power Plate has also been proved by scientific studies (around 100 scientific studies published in the world).
The Power Plate is a Class 2 medical device (for nearly 10 years).
It is used in retirement homes, in physiotherapy, in sports centres.
It can be used at any age (the record of use of a Power Plate is 104 years old) either by adapting the exercises, or by the wellbeing brought by massage or the improvement of blood circulation (the Power Plate is effectively very efficient in reducing heaviness in the legs as it tonifies the blood circulation in that area).
Your second-hand Power Plate at home will fast become your ideal companion to keep in shape and for your wellbeing.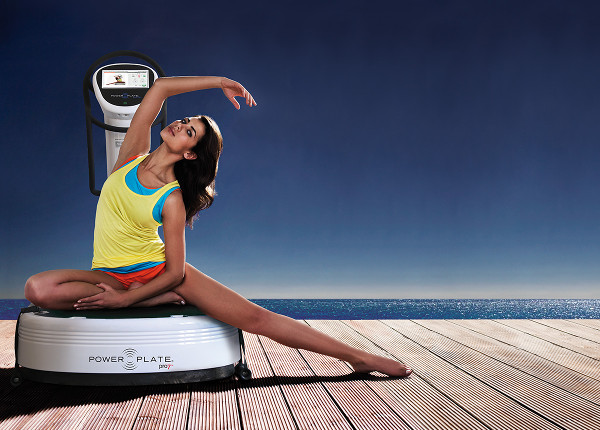 More than 100 scientific studies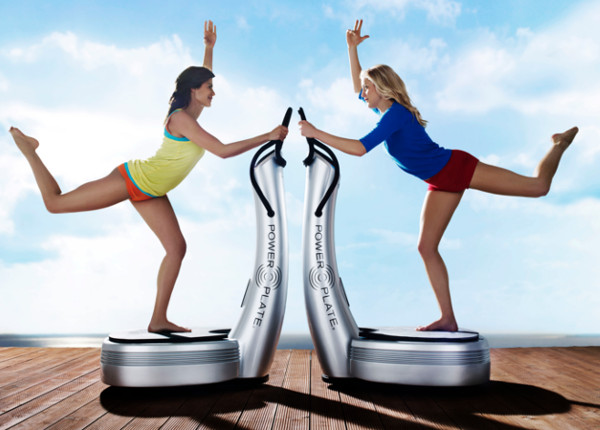 Classe IIA medical appliance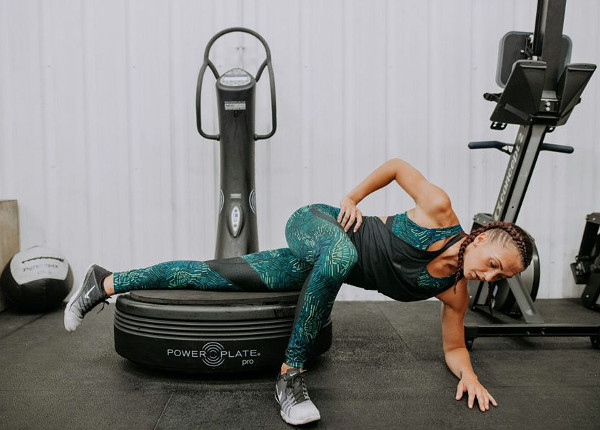 Used for sports preparation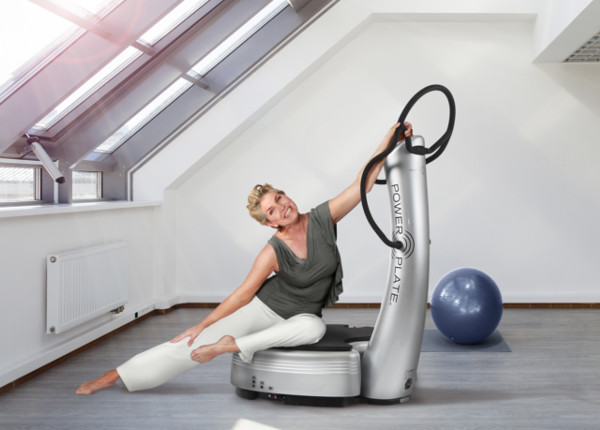 Used by senior citizens
Video of Power Plate Platform